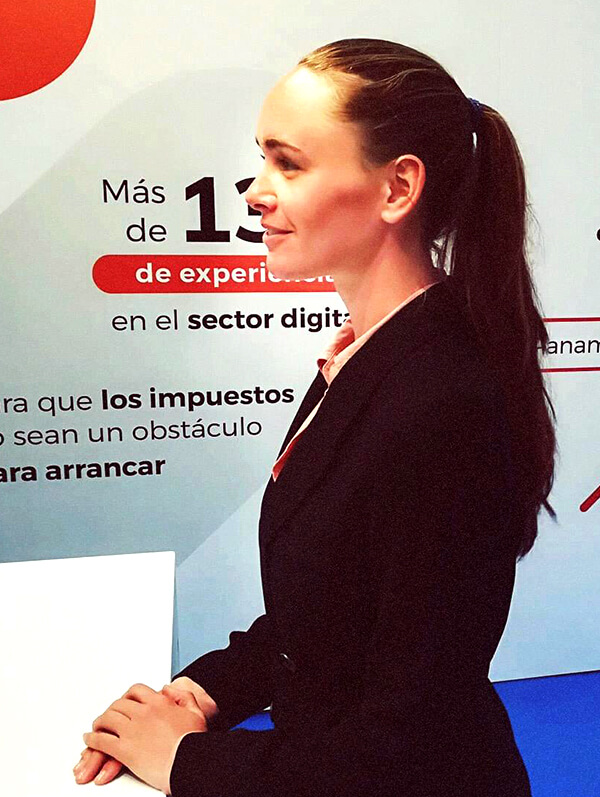 What is a commercial hostess?
A commercial hostess is a professional who, unlike other types of hostess, brings added value. In this case, the commercial hostesses are in charge of giving their best effort regarding the promotion, marketing and commercialization of the product or service of the brand. Unlike the other types of hostesses, which have the objective of displaying the product or service without making any kind of promotion.
Why are commercial hostesses important?
Commercial hostesses help prospective customers make the decision to buy. You should keep in mind that most decisions about the purchase of a product or service are carried out in the place where it is sold. For this reason, it is very important to have this type of professionals at the points of sale.
Therefore, the function of a commercial flight attendant is to inform, persuade and convince customers of how that product can help you meet their needs. Thus, commercial hostesses are fully informed of the characteristics of the product or service and can offer a perfect explanation of the benefits it will provide to the customer.
In addition, another of the strengths that a commercial hostess can offer is its ability to capture the attention of potential customers and get their interest with the sales campaign that is being carried out.

Characteristics of a commercial hostess
It is important that you know the characteristics that make up the profile of commercial hostess. However, you must remember that it is not necessary that you have all the features that we will explain below but that they are the profiles that most brands and companies usually look for.
Physical: we would lie if we said that companies do not look for hostesses with good physique for their events. However, it is not necessary to be a model. You just have to have a correct personal image. Some recommendations we offer you are to take care of the uniform, hair and makeup.
Sympathy: it is essential that sales hostesses do their work with joy and sympathy. You must understand that it is the first contact the customer can have with the brand. Therefore, it is very important that the friendly face of the company, product or service is shown.
Commitment to the brand: a commercial hostess must mainly know the products or services of the brand she is representing.
Motivation: having motivation is another fundamental aspect. In some events, commercial hostesses can stand for hours and can be exhausting. In addition, you can meet people who do not understand the work of a hostess and can make unfortunate comments. For that reason, our advice is to have patience and motivation to face the events.