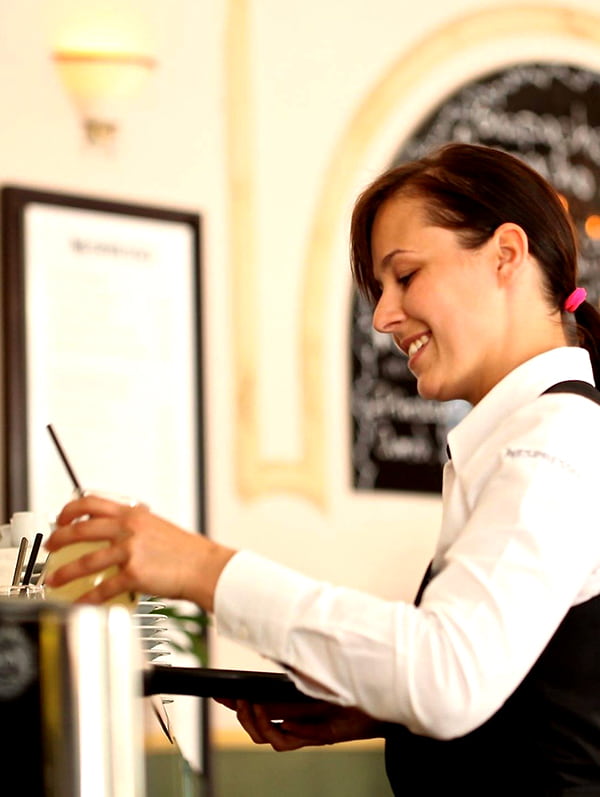 If you need a person who is responsible for serving food or drink, either from a bar or delivering with a tray, Eventis has the solution. We have a team of waiters willing to offer the best service for your event. This type of staff is essential for those most demanding and professional events. For this reason, our waiters have previous experience.
There are different types of waiters. Among others, we can offer bar, tray and restaurant waiters.
What functions will the waiters perform in your event?
The main functions that our waiters will develop in the event you are organizing:
Assembly and presentation of tables. First, before the event begins, our team of waiters will be in charge of assembling and presenting the tables so that they are ready to receive the guests. One of our differentiating points is that we take care of the smallest detail to achieve absolute success.
Reception and customer service. Once we have the tables perfectly presented and everything is correct, our waiters will be in charge of advising the client about the different dishes and drinks that will be offered. In this case, the waiters must know all the elaborations offered. As for languages, they will also be able to communicate in English with any guest.
In addition, we consider it very important that our waiters have people skills so that they can communicate with the client in a natural way.
Give service. The waiters will be in charge of developing the food service both in bar, table or room.
Support the kitchen team. The organization is something fundamental to achieve the proposed objectives. For this reason, the waiters will also take care of preparing the simplest elaborations to be able to support the kitchen team.