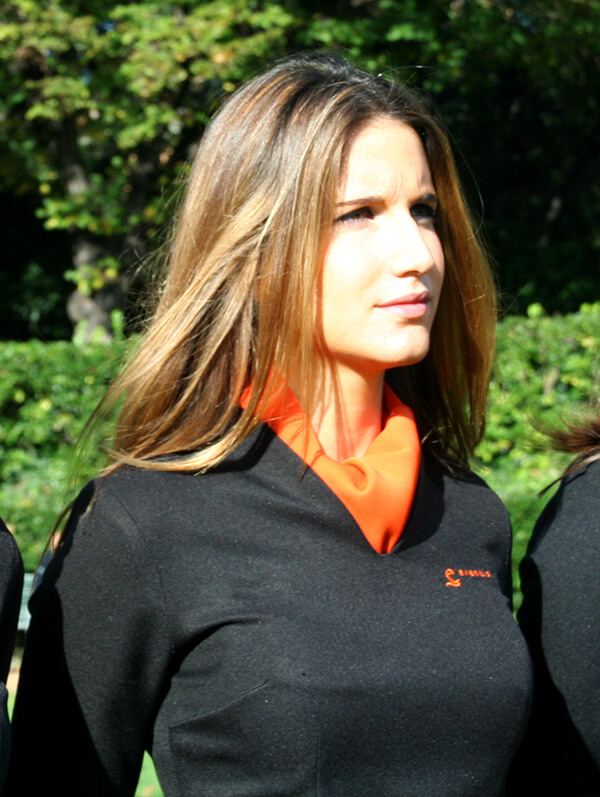 Why hire a hostess for events?
An event hostess is a person who works at fairs, congresses, exhibitions, events, promotional campaigns among others, and is responsible for giving information to the attendees about the activities that will be carried out at the event. Therefore, it is essential to have a professional team of hostesses that provide the best image for the brand.
The functions of an event hostess may vary depending on the needs and type of event. Some of the functions they perform may be the following:
Advise attendees on the services or products of the brand.
Help the public know where to sit.
Attend the speakers of a talk.
Distribute advertising in promotional activities.
Types of services offered by a hostess
Previously, we have commented on the functions performed by a hostess of events. However, it should not be confused with the different jobs you can develop. For example, we explain some:
Trade show hostess: this type of hostesses work in exhibitions and trade fairs. Therefore, they are part of the brand image that you are going to promote. They are responsible for offering attendees information related to the services or products that the company is promoting.
Image hostess: in this case, they differ from the previous ones because the main function is to be the image of the brand and, for this reason, they do not usually interact with the public. In addition, more importance is given to the physical and height. It is very common that a minimum height of 1.70m is required. This type of hostesses usually participate in events such as motor racing or motorcycle racing.
Congress hostess: these hostesses basically perform two tasks. One of the tasks is to attend the speakers. In this task they are in charge of audiovisual material, water, awarding awards among others. The second task is to help the public know where to sit and check that the room is perfectly organized so that the congress is a success in its development.
Protocol Hostesses: The work of protocol hostesses can be one of the most demanding. Unlike the rest of the hostesses, they can work in events where they are mainly responsible for receiving great personalities and, therefore, they must pay special attention to their functions, such as attending and guiding the authorities.
Hostess transfer: the development of this work is usually given in congresses where speakers with a great reputation participate. The function performed by this type of hostesses is to pick up the speakers at the airport and accompany them to the event or the hotel.